Musk sells Tesla shares worth $6.9 billion, cites chance of forced Twitter deal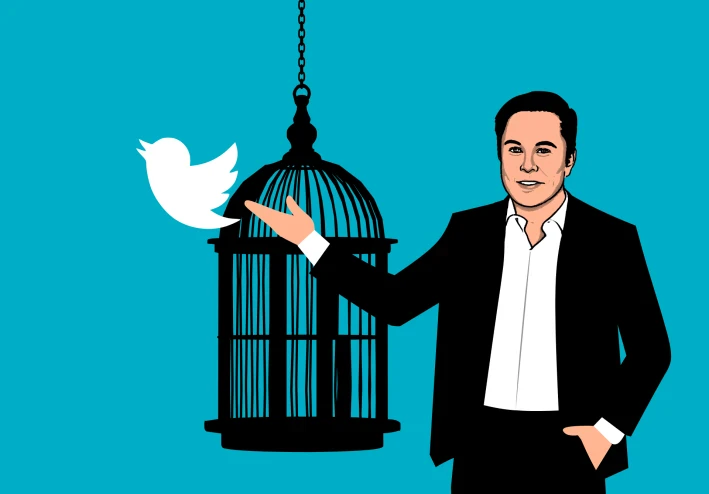 Musk sells Tesla shares worth $6.9 billion, cites chance of forced Twitter deal
Elon Musk made a $6.9 billion profit on the sale of his company's stock, claiming that if he loses his legal dispute with Twitter, the money may be used to finance a prospective Twitter acquisition.
He wrote in a tweet late on Tuesday, "It is crucial to avoid an emergency sale of Tesla stock, in the (hopefully improbable) case that Twitter compels this deal to close and certain equity partners don't come through.
Early in July, Musk broke his promise to pay $44 billion to acquire Twitter. Musk's claim that he was deceived about the amount of spam accounts on the social media platform has been dismissed by Twitter as buyer's remorse following a decline in technology stocks. Twitter has sued Musk to compel him to finish the transaction. On October 17, the two parties will go on trial.
Wedbush Securities analyst Dan Ives tweeted, "Street will read through this poker move that odds of Twitter deal more likely now."
In other tweets on Tuesday, Musk responded "yes" when asked if he had stopped selling Tesla shares and added that, in the event that the Twitter deal falls through, he will repurchase Tesla shares.
A Reuters inquiry for comment received no immediate response from Tesla.
The world's richest man, Elon Musk, sold $8.5 billion worth of Tesla shares in April, and he had previously stated that no additional sales were planned. But since then, legal professionals have predicted that Musk would certainly sell more Tesla stock if he were forced to complete the acquisition or resolve the case with a severe fine.
According to various reports, Musk sold 7.92 million shares between August 5 and August 9. According to calculations by Reuters, he currently controls 155.04 million Tesla shares, or little under 15% of the business.
With the most recent sales, Musk has now sold roughly $32 billion worth of Tesla stock in less than a year.
Since the company posted better-than-expected earnings on July 20, Tesla shares have increased by almost 15%. This increase has also been aided by the Biden administration's climate bill, which, if implemented, would raise the maximum on tax credits for electric vehicles.
On Tuesday, Musk also hinted that he would launch his own social media service. He responded with "X.com" after a Twitter user questioned him about the possibility of starting his own platform if the acquisition fell through.